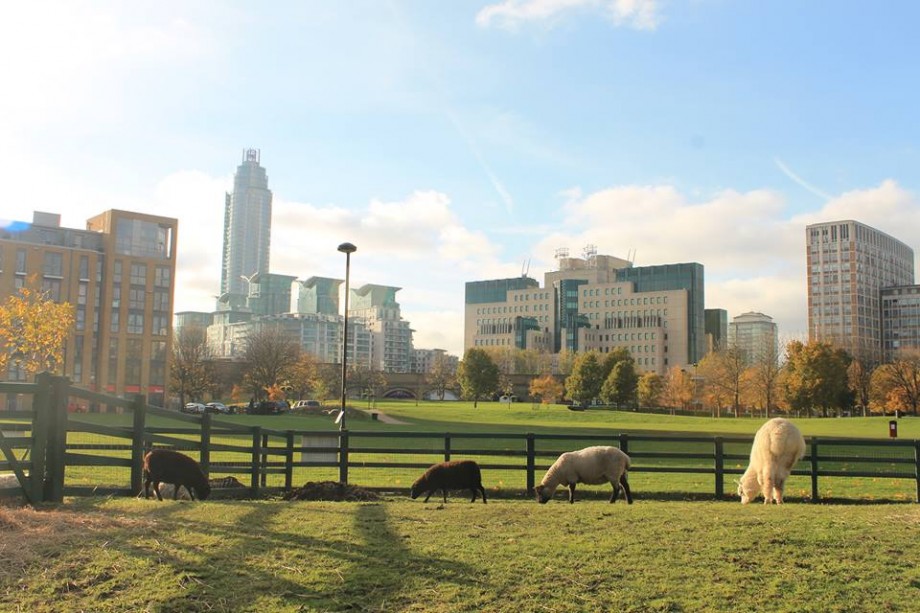 The Vauxhall area in south London is a fascinating area with a great deal of history and is emerging as a new and upcoming area of London. Here are 10 things you didn't know about Vauxhall.
1. In 1660 a Spring Gardens (later renamed Vauxhall Pleasure Gardens) with trees and plants was opened for the public, with free admission and food served for a fee. The success of the gardens encouraged organisers to create fantastical music events for up to 12,000 people. Even royalty partied there. There were 'dark walks' where the amorous couple could hide from prying eyes.
2. The Vauxhall Pleasure Gardens were such a famous feature of London life, they were even mentioned in many English works of literature. The gardens are mentioned in Cecilia by Frances Burney and even Vanity Fair by Thackeray.
3. Vauxhall has a real and working City Farm! There are animals such as sheeps, pigs and even alpacas.  Visitors are welcomed.
4. The British Secret Intelligence service also commonly known as MI6 is based by Vauxhall Bridge. If you fancy a career in espionage, this is the place to be.
5. The British Secret Intelligence Service (MI6) building has also played a role in many of the famous James Bond spy films. So much for the 'Secret' location.
6. Vauxhall is also famous for the Oval Cricket ground
7. There is a fabulous English traditional pub called Fentiman Arms serving top rate beer, ale and food.
8. If you are a film buff, there is London's Cinema Museum situated between Vauxhall and Elephant and Castle, and is a wonderful collection of artefacts, memorabilia and equipment showing the history, beauty and grandeur of cinema from 1890s to the present day. It a really hidden gem in London, which deserves more attention.
9. Lambeth Palace is the official London home of the Archbishop of Canterbury and has been so for the last 800 years! Situated about 20 minutes walk from Vauxhall station. The palace is also home to the Lambeth Palace library which contains an amazing collection of ecclesiastical history, some date back as far as the 9th century.
10. We also have beautiful, modern Vauxhall serviced apartments just 5 minutes walk to the Vauxhall tube station.
Thank you for reading, if you know of anything other interesting facts about Vauxhall please do send them to our team.
Quality London Apartments are providers of serviced apartments for short lets in central London, if you need safe and secure accommodation, give our friendly team a call on 0207 476 8963 or email sales@qualitylondonapartments.com
Binh Zientek
Serviced Apartments Specialist – for Business or Pleasure
Tel: +44 (0)20 7476 8963
Official Company Websites:
www.QualityLondonApartments.com