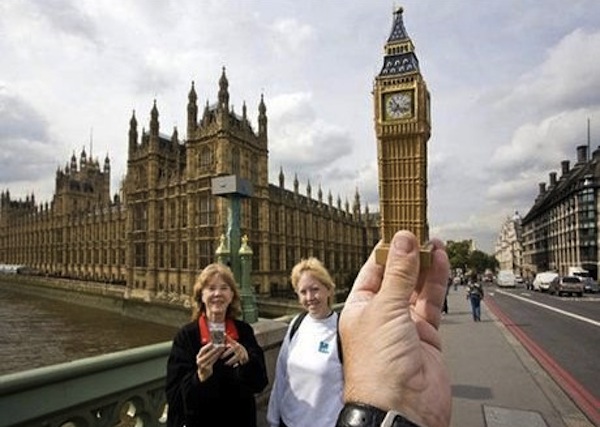 You and family have excitedly decided to make London your vacation destination this year!  Then you start your research for London accommodation, tourist things to do, flights and is shocked by how much this is all adding up to.  I know London can be a very expensive destination, but it is such a beautiful and exciting city, and if you dig a little deeper, there are many ways to travel to London and not pay extortionate prices.
Read on dear traveller, our friendly team at Quality London Apartments have compiled some ideas to help you visit London without breaking the bank.
Tip 1: 
Shop around when booking a taxi or airport transfer service.  Prices vary wildly so best to not leave it to the last minute.  Ask your travel agent or someone you know in London and they can direct you in the right direction.  But don't ever use an unlicensed taxi as cheap can also mean dangerous.  Here is a comparison site for taxi services in London http://www.londoncitytaxis.co.uk/
Tip 2: 
Travel by London underground station or buses instead of taxis.  Buy Oyster card for pay as you go, or if you are staying in London for 7 nights or for longer, you can purchase a weekly travel card.  Buses are generally cheaper than train, so if you don't mind a slightly longer journey (dependent on road traffic) a bus fare start from £1.50 one way instead of £2.70 train fare.  For up to date ticket fares or buy oyster card visit http://www.tfl.gov.uk
Tip 3:
Needless to say shop around for a hotel promotion to ensure that you get the best deal or just call them up directly to negotiate.  In hotels, there is usually a mini bar, but don't eat or drink anything in there as the prices are extortionate.  You can buy some of your own drinks and snacks from a local shop and replace them in the mini bar for your own consumption.  However, do check that some mini bars have sensors and will know if you move any of their products.
Tip 4: 
Be prepared to stay in accommodation out of the central areas of London.  Some good areas, with convenient underground links are Kilburn, Canary Wharf, Stratford, and Fulham.  Areas like Oxford Street and Mayfair are very expensive because of their location.
Tip 5: 
Don't pay for expensive tourist traps.  There are many FREE museums, galleries and parks throughout central London.  Free museums include:
– Natural History museum with its giant dinosaur skeletons
– Science Museum which is a child's delight, all in South Kensington
– Free art galleries including Modern Tate in Southbank, National Gallery in Trafalgar Square and many others.
– Free parks include the enormous Hyde Park or Regents Park.
Tip 6:
If there is a group of 3-6 people, forget hotels and book London serviced apartments instead, as self catering flats can accommodate more people, so the average price per head is cheaper than a London hotel.  There is also the benefit of having a separate lounge and kitchen to cook meals, which again saves you money over your stay.  If you are really on a budget, don't try to book a two bedroom to accommodate 4 people, just book a one bedroom or even a studio which has bedding for 4 people, this will save you even more money.  It will be a bit tight but if it is just a place to sleep after a hard day's traipsing around London then it will suffice.  For more information about London apartments for short stay visit www.qualitycityapartments.com or call me on 0207 476 8963 for friendly help.
Tip 7:
London bars and restaurants can be very expensive, but there are always lots of deals going on if you know where to look.  I found dining deals for less than £10 on Bookatable.com or if you join Groupon.co.uk discount deals can even be emailed to you.
http://www.bookatable.com/
http://www.groupon.co.uk/vouchers/london/restaurant
Tip 8:
To save money in bars and pubs, go there during happy hour which is normally from 5-7pm daily.  Many offers range from half price or 2 for 1.  The trick is to buy a lot of drinks during happy hour for a reduced price, and drink them throughout the evening! Or visit this website to see all special drinks deals http://www.drinkowl.com
Tip 9:
Did you know that as a traveller from outside the UK, you may be entitled to reclaim VAT tax when departing the UK?  If you are registered as a business in a non-EU country, or as a temporary visitor, usually tourists, from outside of the EU, you can sometimes get the VAT refunded on goods you buy in the UK shops.  To find out more visit www.hmrc.gov.uk
Tip 10:
For business travellers, as the downturn has taken chunks from your company's budget, you can show them that you are cost effective by choosing to stay in accommodation, whether London hotels or London Apartments, which offer free internet.  You can save more by hiring a UK mobile instead of using expensive international phones.  O2 have some good rental deals  http://www.o2rentals.co.uk/
These tips are really just the tip of the iceberg, but we hope that they are of help to all travellers.  If you have any more money saving tips, we look forward to hearing from you!
Binh Zientek is an Serviced Apartments and Short Let Accommodation Specialist for Quality City Apartments.  To enquire about London or UK wide serviced apartments you can either email sales@qualitycityapartments.com
or call 0044 (0)20 7476 8963
or visit  www.qualitycityapartments.com
© Binh Zientek, please do not reproduce without either a link or permission