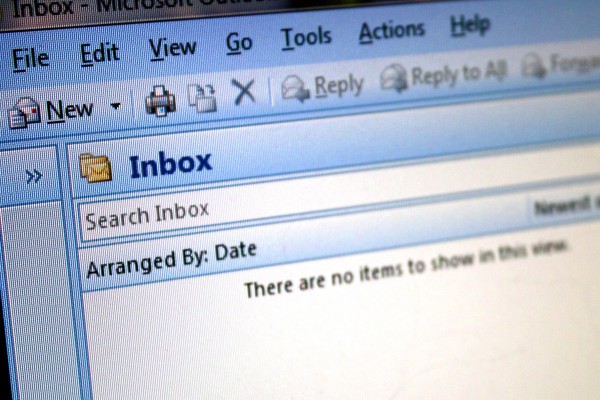 Don't Worry: Learn how to regain control of your email inbox
It is a surprising fact that controlling our emails is one of the most stressful daily activity, and actually reduces productivity. Our team at Quality London Apartments understands this predicament all too well and sympathise with our corporate guests who are staying with us for business.
Did you know that an average worker sends or receives 121 emails a day, and the feeling of email anxiety is a growing phenomenon? Imagine you have just cleared some emails from your inbox, and suddenly half an hour later it is full again with some spam, junk and even work emails! Managing your inbox can seem like a loss making project, but it is possible, and here are some ideas to help our business travelers:
Unsubscribe from Spam
When our team analyzed all incoming emails, we realized that over 30% were spam emails, all unwanted and yet we just deleted them instead of doing the correct thing: unsubscribe. Take time out of your busy schedule and unsubscribe your email from anything you really don't want in your work inbox. So free yourself from any newsletters about office printers, or even online newspapers if you are not really reading any of them, especially if you don't need them in the foreseeable future. This is just distraction.
Don't be afraid to prioritise
When you receive new emails, categorize them into delete, delegate, respond, defer or action now. Use your inbox as a to-do list instead. Not everything is urgent, so don't let them distract you from what you are currently doing, put it in defer. This will ensure you organize and control all incoming emails instead of being under control.
Think before you copy everyone
Admit it we all know someone who loves copying the whole office into every email, even if it was not required reading for all. Senior people in businesses are particularly guilty of this, and enjoy sending mass emails with their directives. Remember, if someone does not need to read the email, don't copy them, it is just wasting time.
Talk to each other
If at all possible it is also friendlier and quicker to talk to someone, so pick up the telephone or mobile and have chat instead of endless emails.
Thank you for reading, I hope this has helped you and our business guests to take control or your emails and reduce inbox stress.
Quality London Apartments are providers of serviced apartments for short lets in central London, if you need safe and secure accommodation, give our friendly team a call on 0207 476 8963 or email sales@qualitylondonapartments.com
Photo courtesy photos-public-domain.com
Binh Zientek
Serviced Apartments Specialist – for Business or Pleasure
Tel: +44 (0)20 7476 8963
Official Company Websites:
www.QualityLondonApartments.com