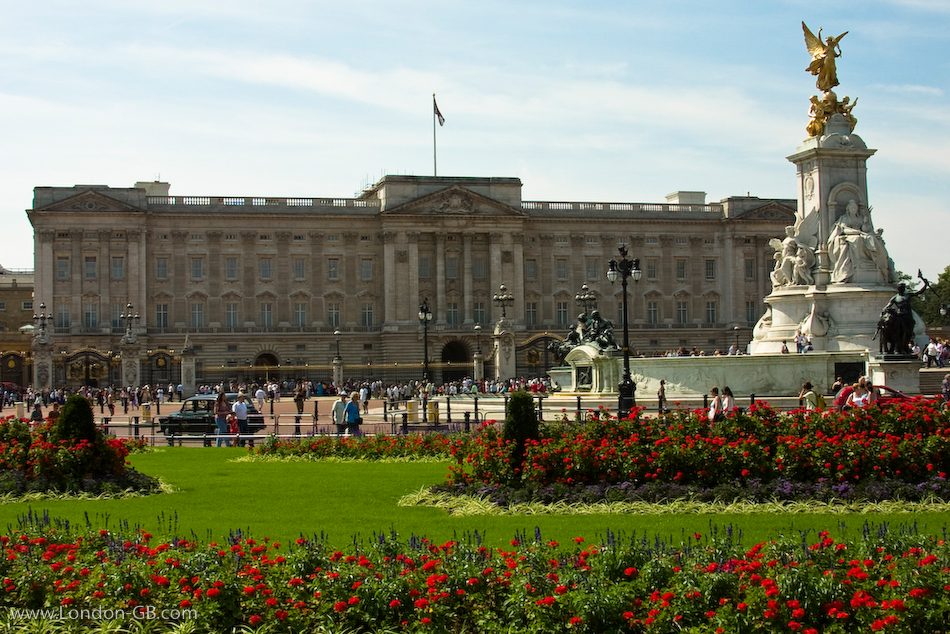 Our Royal Family is on a high of popularity right now, with a delightful baby George and new baby on the way by courtesy of Prince William and Duchess Catherine. Queen Elizabeth and Duke of Edinburgh is showing the country her leadership and strength of character, a real inspiration to everyone. If you are visiting London this spring or summer, and want to follow in the footsteps of our Royal family, there are many great choices in the heart of royalty, the splendid Buckingham Palace. Did you know there are private tours of State rooms or that the Queen owns a vast art collection? Here are two highlights of events this year in Buckingham Palace:
From 27th March to 4th May 2015
Exclusive Guided tours of The State Rooms in Buckingham Palace for 27th March to 4th May 2015
Buckingham Palace is still a working headquarters for the British royal family, where Queen Elizabeth still carries out her official duties as Head of the Commonwealth and Head of State. The Queen receives many guests throughout the year, ranging from the UK Prime Minister, to foreign ambassadors all within the palace. She also hosts her famous Queen's garden parties each summer and an invitation to attend is highly prized.
State rooms are the rooms built exclusively to be used as the public rooms of the Palace, where the Queen receives and entertains visitors. The Palace has 19 State rooms which are furnished with beautiful paintings by Canaletto, sculptures and some of the exquisite English furniture ever made.
The guided tour will be in the company with an expert guide who will take the visitors through the resplendent state rooms when the Palace is not usually open to the public. The tour ends with a sparkling glass of champagne which is served in the Grand Entrance.
Tickets must be pre-booked. There is limited availability with a maximum number of 30 places on each tour. Exclusive Guided Tours at Buckingham Palace are available on selected dates in March, April and May. Price is £75 per person
20th March to 11th October 2015
Exhibition of Painting Paradise: The Art of the Garden in the Queen's Gallery in Buckingham Palace, 20th March 2015 to 11th October 2015
This exhibition shows a collection of botanical studies, books, decorative arts, paintings to explore the changing character of the garden from 16th to 20th century. It also reveals the way gardens have been celebrated in art. It includes works by Leonardo da Vinci and some of the earliest and rarest surviving depictions of gardens and plants.
We are providers of serviced and short let apartments in central London, if you need safe and secure accommodation, give our friendly team a call on 0207 476 8963 or email sales@qualitylondonapartments.com
Enjoy your visit to the resplendent Buckingham Palace.
Quality London Apartments are providers of serviced apartments for short lets in central London, if you need safe and secure accommodation, give our friendly team a call on 0207 476 8963 or email sales@qualitylondonapartments.com
Image by courtesy of www.London-GB.com
Binh Zientek
Serviced Apartments Specialist – for Business or Pleasure
Tel: +44 (0)20 7476 8963
Official Company Websites:
www.QualityLondonApartments.com