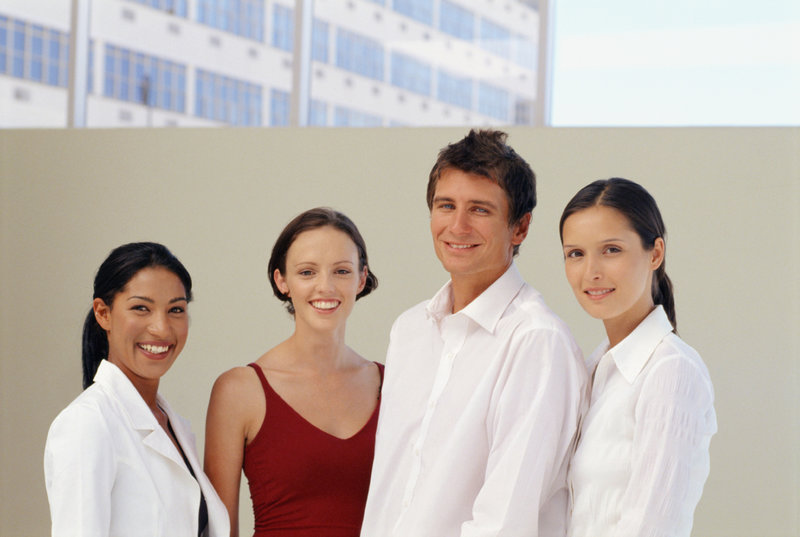 Thank you for visiting our website.  Our friendly team of serviced apartments specialist are here to help you search and book quality short stay serviced apartments in London and throughout the UK. Our service is FREE to you, and we offer a very large portfolio of apartments with different locations, budgets to suit everyone from families, business travellers or those relocating to the United Kingdom. We can also assist with group bookings and corporate travellers.
But it really is about looking after you, our guests, that is paramount, so we have hand picked only top quality apartments throughout the UK. We have visited them to inspect quality and assess the team.
You will find a dedicated team to help you throughout the search and booking process, explaining all procedures clearly so you know what to expect.   
Our motto is customer comes first.  Not sure?  
Why should you book with us?
Our service is totally free for you
We have negotiated rates with serviced apartments providers – saving you money
We offer ALL guests booking with us our eConcierge service – help with booking transport, restaurants, business secretarial services and much more
Quality City Apartments is not just a booking engine, but a real team whose passion is to help you make the right choices
We offer personal service to you
You can enquire online, via email or telephone
We will get back to you with apartment availability within 24 hours if not even quicker during our office hours
TESTIMONIALS 
'The overall experience was outstanding.!!!
The attention from you regarding the book and helping with all the amenities was fantastic and always felt at ease and confident with the whole process.
The flat itself was very clean and tidy and all things worked perfectly..
Please thank Alina for her patience on Christmas Eve in waiting for us till 6..She was a superstar and helped us get started in the right way with our holidays.
For me the service was second to none and find it difficult to improve as the attention from both you and Alina was fantastic.
I would recommend the apartment as well as your service and would not hesitate to book again with you guys.
Please pass on all my thanks to all at Quality City Apartments and hope you all have a great 2016.' Mr V. Patel, January 2017
---
'Thank you again for all the support you provided to my trip. Overall, the stay including transportation arrangement was very comfortable, although I must admit that I was very much concerned if things would go smoothly given the timing of the trip. The purpose of the trip was to prepare for my child's moving in to London to enter a ballet school. Hence, it was very important for us to find out some potential places to stay over a week, which will be expected to happen regularly to visit my child once she actually starts going to school there.
From that perspective, I am extremely happy that I have gotten to know you to ask for apartments to stay.
As you may be able to guess easily, I am very concerned with detail when I travel with my family (I act very differently when I travel alone). The advice you provided was thorough, patient, well prepared, and perfect. To tell the truth, it was the very first time that I did business with your office. The reason I selected you was based only on how you responded/communicated with me.
Also, I should mention that, if you recall, my first preference as to the location of an apartment was close to Covent Garden. Hence, I was indifferent in terms of the location if it was not Covent Garden. I decided to stay in Marylebone area because I trusted your advice.' by Mr T. Hirono, January 2017
---
'Our time in London was wonderful. We were very glad to have our apartment. Since one can't find a hotel room for a family of five in London, an apartment is a great and cheaper alternative. Additionally, there is the added benefit of having a full kitchen and much more space than in a hotel room.
In addition to being a comfortable "home away from home", the Earls Court apartments are ideally situated between two Underground stops and the Tesco. Almost every evening, upon returning home, we stopped at Tesco to buy food for dinner and breakfast. It was a fantastic convenience.
The service received, before our trip and during, was fabulous. You were most helpful before our trip when we were booking and everyone at the reception was friendly, courteous and helpful. If we ever return to London we would certainly consider staying at your apartments again. We know the apartment is good, the neighborhood is safe, it's close to the Underground and the nearby Tesco makes grocery shopping so easy.  Thank you, '  by Ms A Budzyn, June 2016
---
'We had a wonderful time in London and especially enjoyed the convenience of our flat amenities.  The beds were comfortable, showers hot, and we were walking distance from shopping, dining, and the tube.  Checking in and out was a breeze and we had everything we needed in the flat. Point West Apartments' by Ms S. Haggard, April 2016
---
'Dear Binh,
I'll be happy to give my feedback. I'm sorry about the delayed response.
1. My experience with Quality London Apartments was great. Everything was done thoroughly, fast and efficient, polite and with a pleasant attitude. I really appreciated how easy it was to get hold of you by phone, that makes everything so much easier and efficient. I also appreciated that I only was in touch with one employee during my entire stay. That way I didn't have to explain anything over and over again and it creates some sort of relationship between the company and the person who rents.
2. I have nothing to put my finger on when it comes to the service, both in regards to the Quality London Apartments by phone and e-mail and the staff in the building. Just keep it up.
3. I loved my little studio in Devonshire Street and I would definitely stay there again.
Have a great weekend. ' Ms I. Brynjulfsen, January 2016.'
---
'Just to let you know the stay we had at 181 Warwick road in Earls Court was great – the apartment suited us well, was basic but clean and modern.  My experience of booking through Quality London Apartments was very good – prompt replies and everything as described/booked.  Thank you – would use again. Ms P. Gacesa, January 2016.'
---
'Dear Binh, Thank you. My stay was very pleasant (Cheval Knightsbridge apartments). The staff were very nice, the room very clean, service was excellent. Thank you. Best, Ms Suthasanee, Malaysia, November 2013.'
---
'Dear Ms. Binh Zientek, We thank you for the assistance and support for my booking in Warwick Road Earl's Court Apartment – I had a very pleasant stay and the apartment was excellent and the location ideal!  Thank you once again, regards, Narmada Prasad Rao, India, November 2013.
---
'Dear Ms. Zientek,
I had a wonderful stay at the studio in Belsize square. The home owners were delightful – not meddling with guests. The facilities in the studio were acceptable but this could be better if a cable tv were to be in place. The location was ideal – near the bus station and not far from the underground. Not noisy, except those produced by some uncaring co-guests.
Your service was well appreciated but can be improved by helping to make clear what is available and what facilities are for common use.
As I said, I enjoyed the apartment (Fellows North London Belsize Park Studio), although we could have done with a little more space. The shower cubicle was actually small, so was the bed. Other than that it was a welcome change from many other studios I have used in the past, and the vicinity was certainly secure and serene. I certainly would like to stay there again – and my wife who was holidaying there with me is in agreement.
Best regards, Mr G. Oriuwa'  Mr G. Oriuwa, Nigeria September 2013.
---
'Thank you for a wonderful vacation time. The apartment (Point West South Kensington)was just right: secure nice family area, very close to the supermarket and several attractions. The tube station next to it has 3 lines making it very convenient. Staff were quite helpful and courteous and the place was clean and in good shape. The extra bed could be better. The apartment had all the things we needed. It was a great experience. Thanks a lot. We would definitely go for it again in the future and have already recommended it to several friends. Thanks, Dr M Najjar' Dr M. Najjar, Lebanon August 2013.
---
'Dear Binh,
Thank you for your e mail.
The service that I received from you was first class and much appreciated. We were thrilled with our apartment Mansions Kensington and would certainly stay there again.
Kind Regards, Nigel Jones, UK' Mr N. Jones, UK August 2013.
---
'Thank you we where very happy with the service and the site. Appreciate the effort that went into getting us the spot.  Allen House and team did an excellent job and went the extra mile on all levels. Many Thanks Ms A. Nel' Ms A. Nel, South Africa August 2013.
---
'Dear Ms Binh Zientek,Thank you again for the apartment (Marble Arch Apartments) you have chosen for us, which we've liked very much, & certainly will choose again in the future. Location was fantastic for us, the description was exactly as mentioned in your website, & the pictures were real. The staff were very welcoming & cooperative throughout. House keeing was more frequent than stated in the website, which was another big plus for us. Above all, QLA has really provided me a quality, in a highly professional transparent manner, which encourages me not only to seek its expertise in the future, but also to advice my friends to approach it. Yours sincerely, Hussein Alghanmi, Jeddah, Saudi Arabia' Mr H. alghanmi, Jeddah, Saudi Arabia July 2013.
---
'The experience from Quality London Apartments has been very pleasant. From first speaking with someone on the phone to a couple of days before arriving at the apartment. The professionalism of the sales team were fantastic and very friendly. I thought the e-mail sent just before we arrived at the apartments was fantastic and I've never dealt with a service like this before. A lot of care and attention seems to go into Quality London Apartments.
There is no way to improve the service, but to carry on as you are. This is the first time dealing with you and I've found it a very pleasant experience. You care about the custom and are happy to assist in any way which is perfect!
The apartment (Cartwright Bloomsbury Apartments ) was lovely. In the words of my partner, 'way better than I had expected'. Sometimes pictures on websites can be deceiving but these were a true representation of what you got. The garden was also lovely and much better when you were sat out there. On arrival we were met by Carl and he was very friendly and very helpful. We were more than satisfied with the apartment and the service there. The location was fabulous and perfect for what we needed.
I would definitely stay there again and have already started telling people to use Quality London Apartments.' Ms A. Smith April 2011.
---
'The looking & booking online all went well. I can't think of any way to improve it. It was the first time we have ever done any online booking, so maybe I have nothing to compare it with, but I was happy with the way it all went.
Chiltern St apartments, the first apartment we stayed at was truly excellent. Perfect size, furniture, kitchen, TV channels, etc. The location near Baker St was perfect for transport, pub, Tescos etc. We walked to Oxford St & Hyde Park. The neighborhood was very nice and interesting. The people at Globe apartments were particularly nice and very very helpful, and of course their office was just next door. If we stay in London again we will definitely want to stay here again!' Mr D. Browne March 2011
---
'We did indeed enjoy our stay at Shaw House.  The staff was delightful and the apartment quite comfortable. It suited our needs well. The only improvement we can think of would be to add air conditioning for the warm months. We understand, though, that this is physically impossible in such an old building. Thanks and best regards.' Mr N. Vergoth March 2011
---
'I had an exceptional weekend and the apartments (Grand Plaza) were excellent. My friends and I were very pleased with everything, and many thanks for all of your help in arranging everything.' Ms C.Smith March 2011
---
'We had a lovely time at the apartment (Point West). It was nice, clean and we felt safe there. Your service was also very good. We will definitely use your services again and we are telling all our friends about you. Thanking you' Mrs A. Abdin March 2011
---
'I wanted to respond to your inquiry about our recent stay at the Notting Hill Apartments. We thoroughly enjoyed our stay and found the studio exactly what we wanted. It was convenient for transportation and had all of the amenities that we were looking for. Your manager was wonderful and helpful. Thanks for a memorable stay.' Mr J Nielsen, March 2011
---
'I have enjoyed the stay in Point West and found the apartment very comfortable and secure.  The location is perfect too.' Mrs M Shiu, February 2011
---
'I was very impressed by Quality London Apartments, excellent communication throughout the whole process, very reasonably priced and a lovely clean well kept apartment, with everything we needed for our 1 night stay.  I stayed with 3 friends and we all loved it. I'll definitely be staying again and recommending to friends and family.  The only improvement would be the lift in the apartment block; it was extremely slow and stopped at random floors, apart from that, no complaints at all.' Ms L. Moore, February 2011
---
'Greetings Binh, thanks for the follow up.  Apartment is good, hospitality is awesome and I am enjoying my stay (Queen Street). ' Mr M Mehta, January 2011
---
'Hi Binh, thank you so much for finding us this apartment, what a relief! ' Mrs T. Higgs
---
'I would like to say a Big Thank you to you for making my stay in London very comfortable.  I was very pleased with both apartments in terms of safety, accessibility and comfort.  I look forward to recommending your company to friends and family……. And also look forward to doing more business with you in the near future. Thank you !!!' Ms. O. Fetuga, July 2010
---
'I stayed at the devonshire street studios, it was very nice, safe and clean!!! The only problem I had with the place was, no cable TV which made my stay boring after awhile, apart from that I really did enjoy it and I felt very at home there. Very friendly and helpful staff….' Ms A Olawoyin. August 2010
---
'Yes we had a very enjoyable stay at the Chelsea Cloisters. We were able to leave some of our luggage when we went away for four days. The apartment was very well appointed. We had everything we needed. It was very clean and the daily maid service was good also.  Yes we would stay there again if the price is right.' Ms L. Nussey, May 2010
---
'Your service is the best service ever, very nice and helpful.  Thanks for the complimentary upgrade.  Thanks for all the effort.  The Leonard was very nice, the staff are very nice and kind, the room size was ok, clean, quite, easy access to shops and resturants…I will of course deal with you guys again and will of course stay at the same hotel again.' Mr Y. Maarafi, August 2010
"Thank you for your email. Indeed our experience with Quality London Apartments was fantastic! It all went well and the apartment was as we expected it to be (Marylebone Apartments). The location proved to be the best I could find, as my father had an operation at the Princess Grace Hospital (Nottingham Place) and my family and I were able to visit him daily. Many thanks once again.' Mrs S. Droussiotou. August 2010.
---
'My family & I had a comfortable stay at Marylebone Apartments. All the amenities provided were very good & in perfect working condition. The staff at the office were extremely helpful…..the welcome pack containing cookies, juice & chips was very appreciated !! We would definitely stay there again.' Mr and Mrs G. Dastur. July 2010
---
'Just a quick note to let you know that I really enjoyed my experience of using Quality London Apartments – I've already recommended you to friends….I really appreciated your help during my stay and I am very happy with the service that you provided.' Ms C Nissen, Spain  
At Quality City Apartments, we work hard to look after our guests and ensure that they enjoy an exceptional service. The benefits of using Quality City Apartments for your serviced apartment solutions include:
A dedicated account manager to be your central point of contact and understand your needs
An experience team made up of industry experts available 25/7
Our Complimentary eConcierge service for our guests offering: assistance with taxi booking, theatre, restaurants, secretarial services
Our competitive and bespoke quoting system
Quality City Apartments is an established and trusted provider to the corporate travel sector with over 10 years experience of supporting clients to find and book the best serviced apartments in the UK
We can help with:
Individual corporate travelers to find the best accommodation
PA, EA and office managers to organize accommodation for their directors
Travel managers who seek the best serviced apartments
Relocation companies wishing to place employees in quality assured corporate housing
Quality City Apartments  is a trading name of World Travel Solutions UK Ltd.  World Travel Solutions UK Ltd is registered in England and Wales with a company number of 5823748.  Registered office is 401 Fishguard Way, Royal Docks, London E16 2RZ.  Telephone: +44 (0)20 7476 8963.  Email: sales@qualitycityapartments.com